Uniformed: Hardline (police type) and Softline (Blazer, tie)

Plain Clothed (Undercover)

Special Response Team (SRT)

Commercial, Industrial, Government, Maritime, Mining, Residential
Safety/Security Education and Consultation
GSSC has been and continues to be the leader in innovative and highly professionally trained staff. We have some the
best trainers in the industry and focus solely on GSSC personnel professional development.
The GSSC training division utilizes leading edge technology and forward thinking tactics to help revolutionize the
standard in which security personnel are trained.
Instructor Credentials – The training division has instructors that readily available for deployment to assist any GSSC
customer in creation and implementation of customized training as well as any of many state and nationally recognized
and certified programs. State certifications in Minnesota, Wisconsin, North Dakota, Michigan, and Texas to provide
licensed security training as well as National organizational certifications specifically for Defensive Tactics, Handcuffing,
Use of Force, Expandable Baton, Aerosol Subject Restraint, Taser, Firearms, First Aid, CPR, AED, MNSHA, OSHA, Right to
Know, CFATS, NERC-CIP, and many others. Our instructors are licensed by some the leaders in the training world which
include organizations such as the National Rifle Association, Smith and Wesson Academy, Safariland Training Group,
Taser International, Controlled F.O.R.C.E., American Red Cross, The Department of Homeland Security, OSHA, Federal
Emergency Management Agency, Armament Systems and Procedures, Defense Technologies, and many more.
Roving Patrols, Incident/Alarm Response
Randomized Inspections was the first business division of GSSC starting in 1946. Mobile Patrol Tours of facilities and
properties for customers during non-typical business hours help to ensure security 24/7.
We have programs customized specifically to every customer's needs based upon a GSSC provided
safety / security consultation.
Intruder alarm Response is a security solution that bridges all facets of the company together to minimize cost to the
customer. Local law enforcement typically charge an escalating fee structure for this type of service. GSSC alarm
response is a monthly retainer/stand by fee and a set response fee.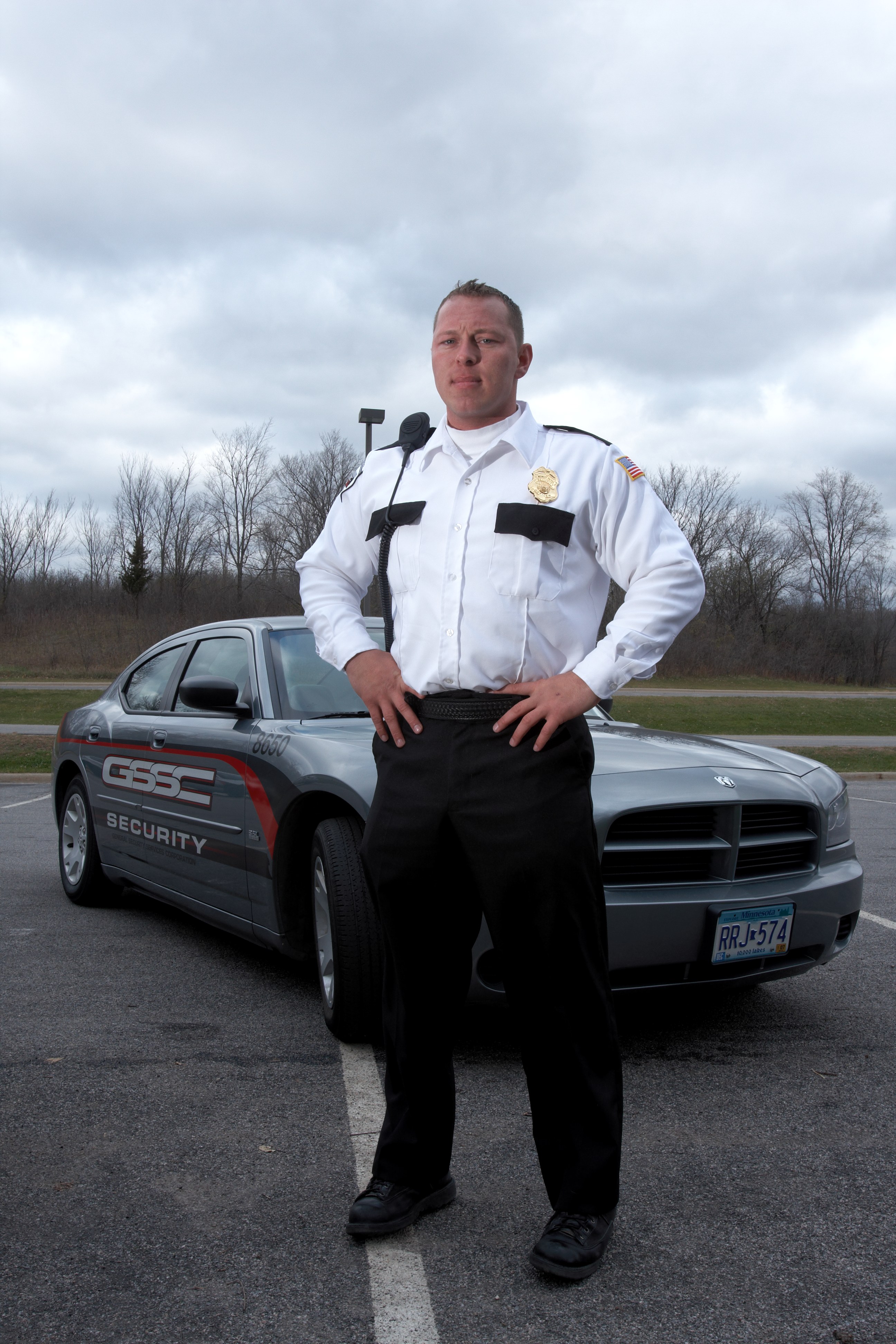 Security System Monitoring
Secured Transportation Services
Highly trained and certified professional staff provide secured transports of adult and juvenile individuals for detention,
medical, chemical dependency, and psychological treatment facilities.